Yes on H — Double the Vote in Local San Francisco Elections!
Prop H moves San Francisco's odd-year municipal election with an average 43% turnout rate onto the presidential election cycle— when turnout is double.
This election determines the most important positions in our city: Mayor, District Attorney, City Attorney, Sheriff, and Treasurer.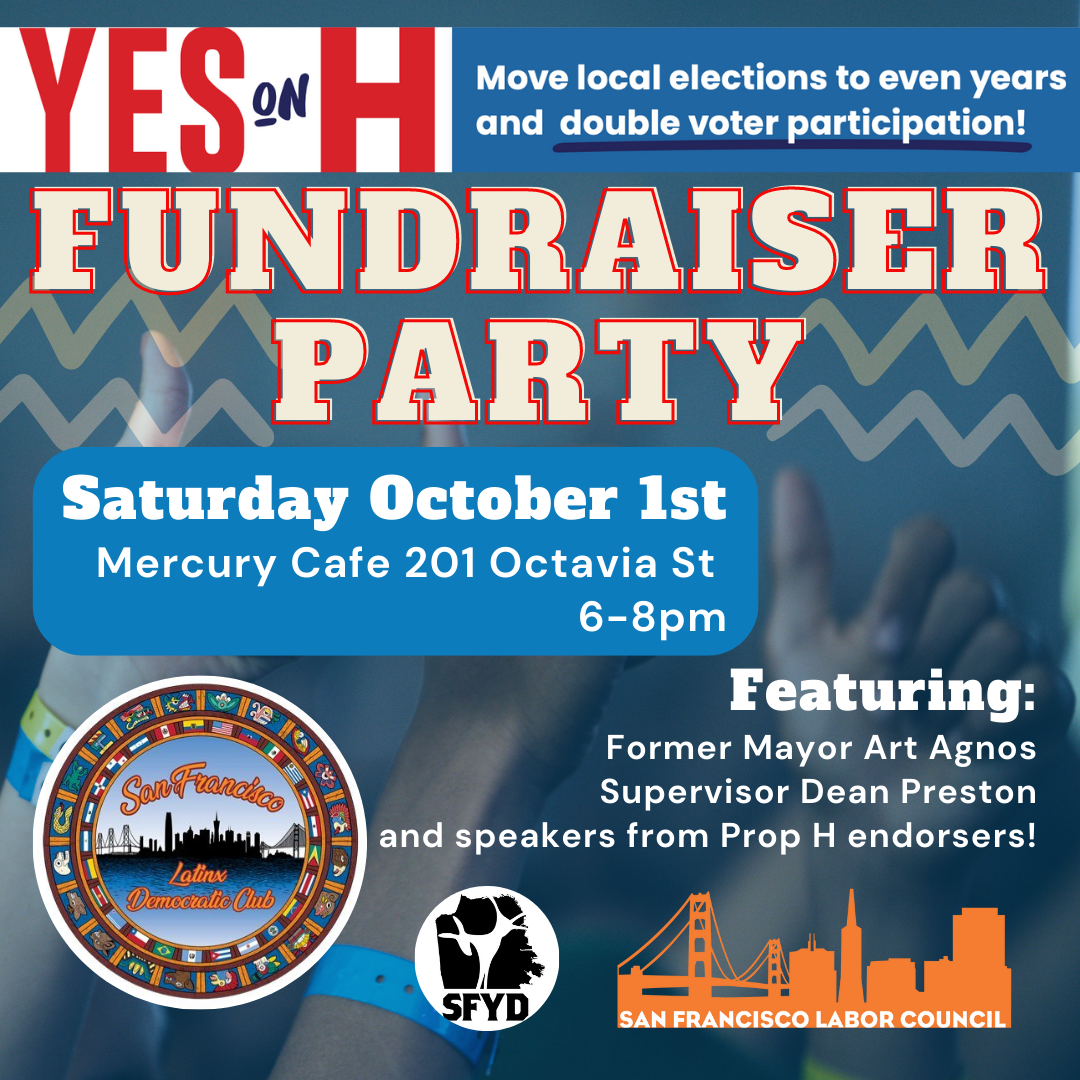 Join the Prop H SF Voter Participation Act Campaign Saturday October 1 at Mercury Cafe 6-8pm for a fundraising party to celebrate our efforts to make history and support democracy in San Francisco— and to raise money to get the word out to all San Francisco voters before this November's election!
Moving city elections to even years is proudly endorsed by:
Over the last decade, voter turnout in San Francisco has averaged 43% for this odd year election— and 80% in presidential cycles; with the lowest odd-year voter participation amongst communities of color, the working class, and young voters. Prop H isn't just about increasing voter turnout but also ensuring that more voters will have a say in city elections.
Plus:
● We'll save about $7M next year in election costs
● Over 50 California cities, including Los Angeles, have moved their local elections for Mayor and other offices to even years and doubled voter turnout
Voter participation is a cornerstone civil rights issue and it is on us to make sure everyone's voice is heard!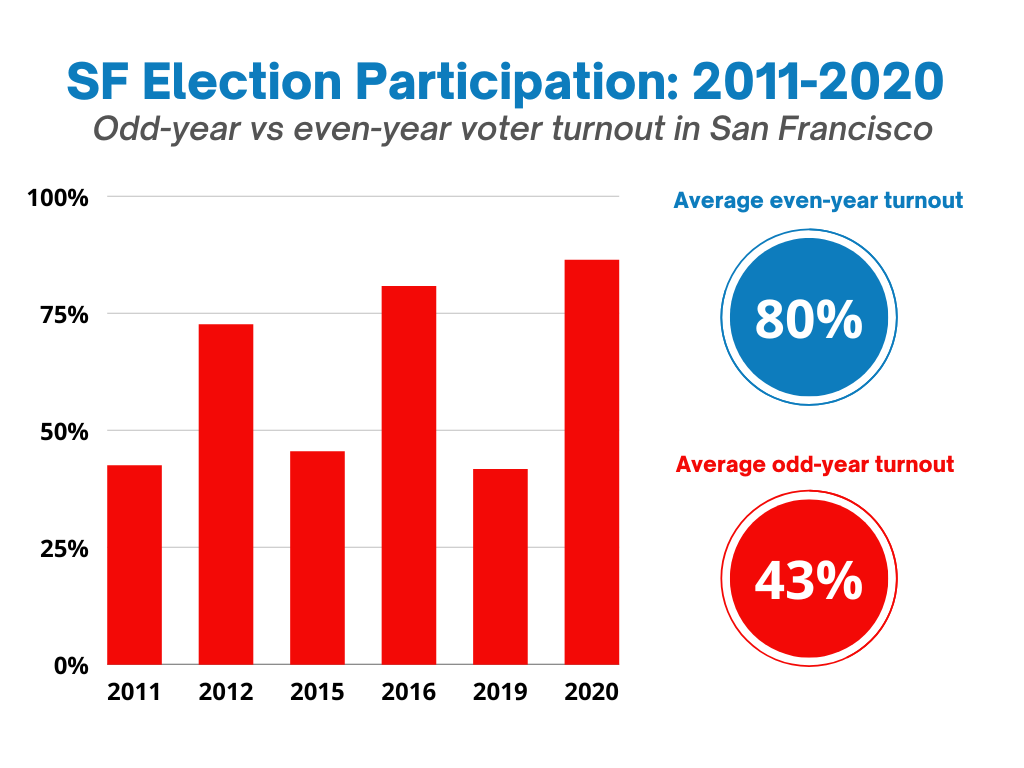 The California Voter Participation Rights Act (SB 415) was signed into law in 2015 — prohibiting cities in California from holding off-cycle elections if doing so results in a significant decline in voter turnout— exactly what is happening today in San Francisco.
Consistent with the state law, over 50 cities across California have already taken the step to consolidate their elections— including Los Angeles, San Bruno, Modesto, and San Mateo.
However, a Court ruled the state Voter Participation Act doesn't apply to Charter cities, which is why we need to do this by a Charter Amendment if we want to make this change.
It's time to align with the democratic ideals of our state and city!

We should be electing our important city officials when most people vote — during presidential election years — not in odd years when voter turnout is 40% or less.
Sign up to receive news and updates